ECG Interpretations: Accuracy, Alternative, and Advance
In a systematic review and
meta-analysis of 78 studies that assessed the accuracy of physicians' or medical students' ECG interpretations
in a test setting, the accuracy varied widely, ranging from 4% to 95%.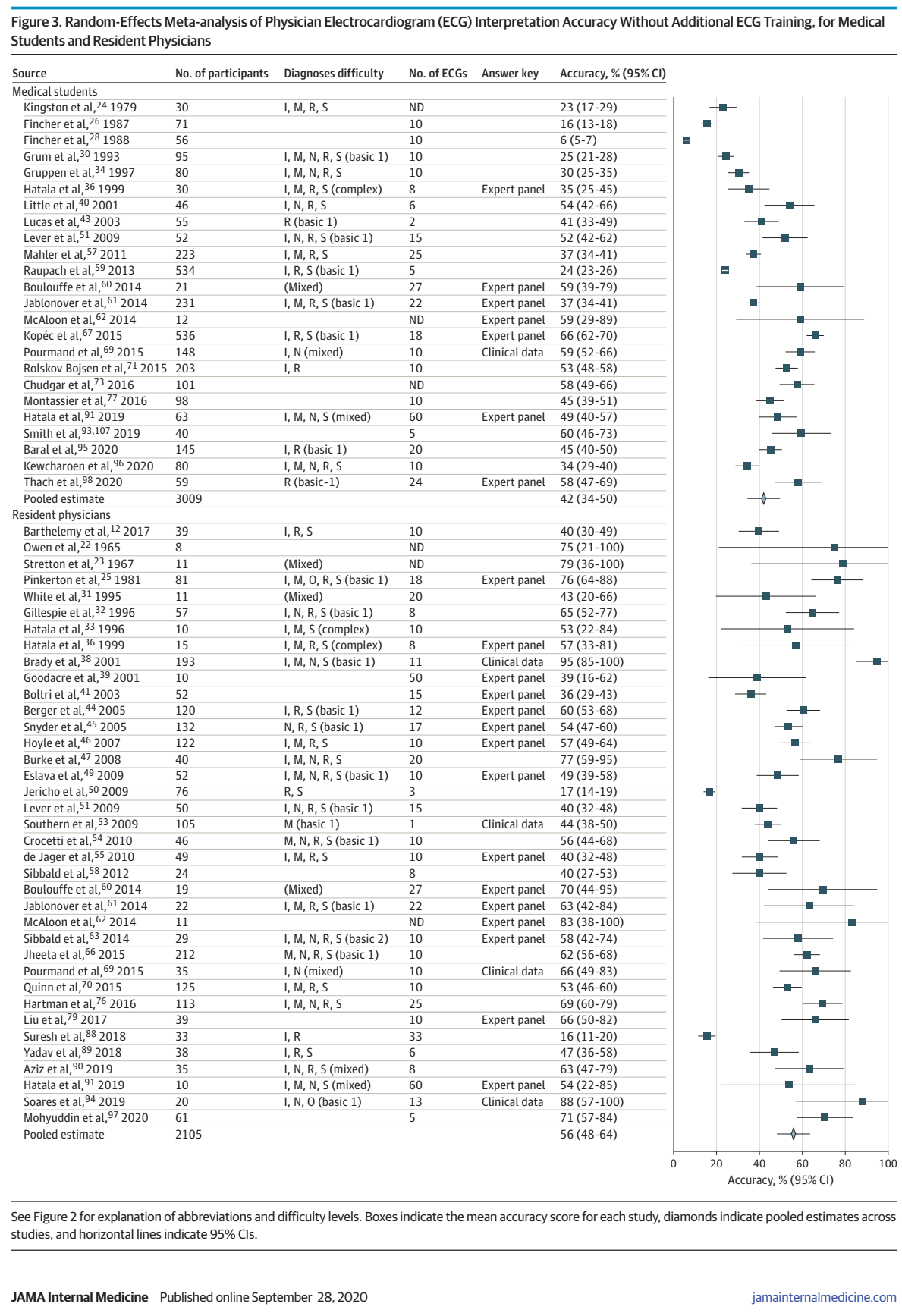 The
median accuracy across all training levels was relatively low (54%),
and scores increased as expected with progressive training and specialization; as follow:
Cardiologists and Cardiology Fellows: 75%
Practicing Physicians: 69%
Residents: 56%
Medical Students: 42%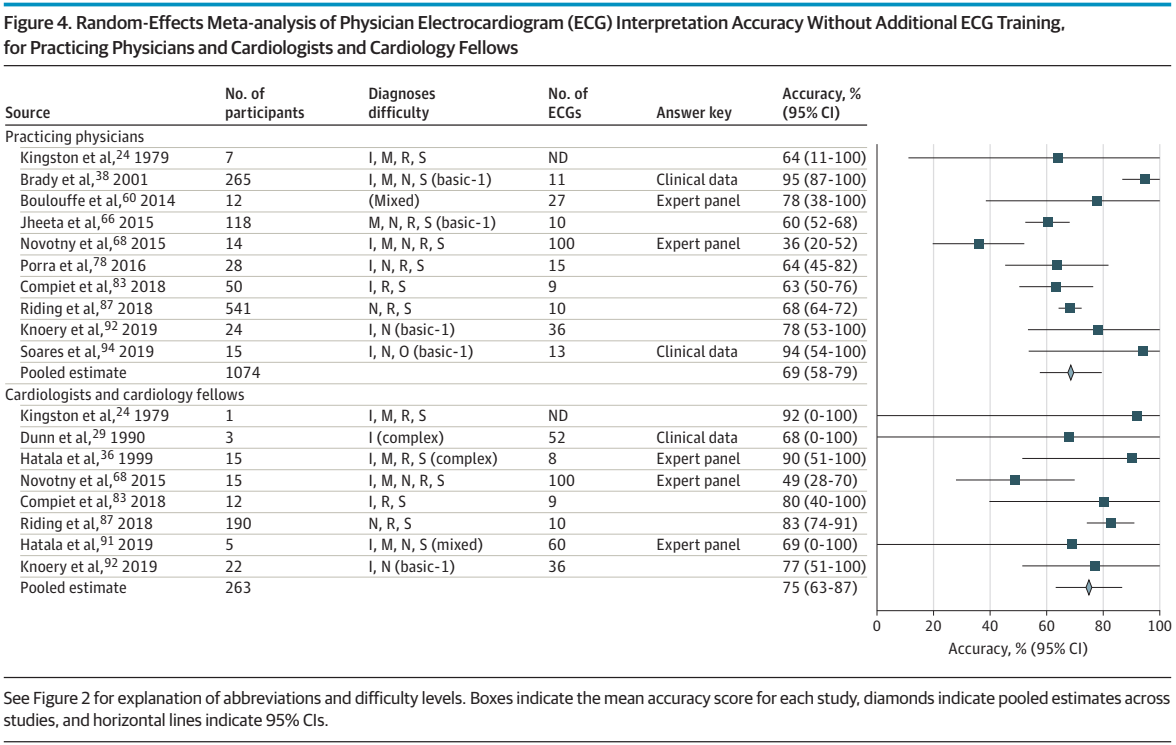 Automatic diagnosis of the 12-lead ECG using a deep neural network.
Deep Neural Networks (DNNs) are models composed of stacked transformations that learn tasks by examples. In this trial, the investigators trained DNN model in a dataset of more than 2 millions ECGs The DNN model was then tested employing 827 ECG tracings.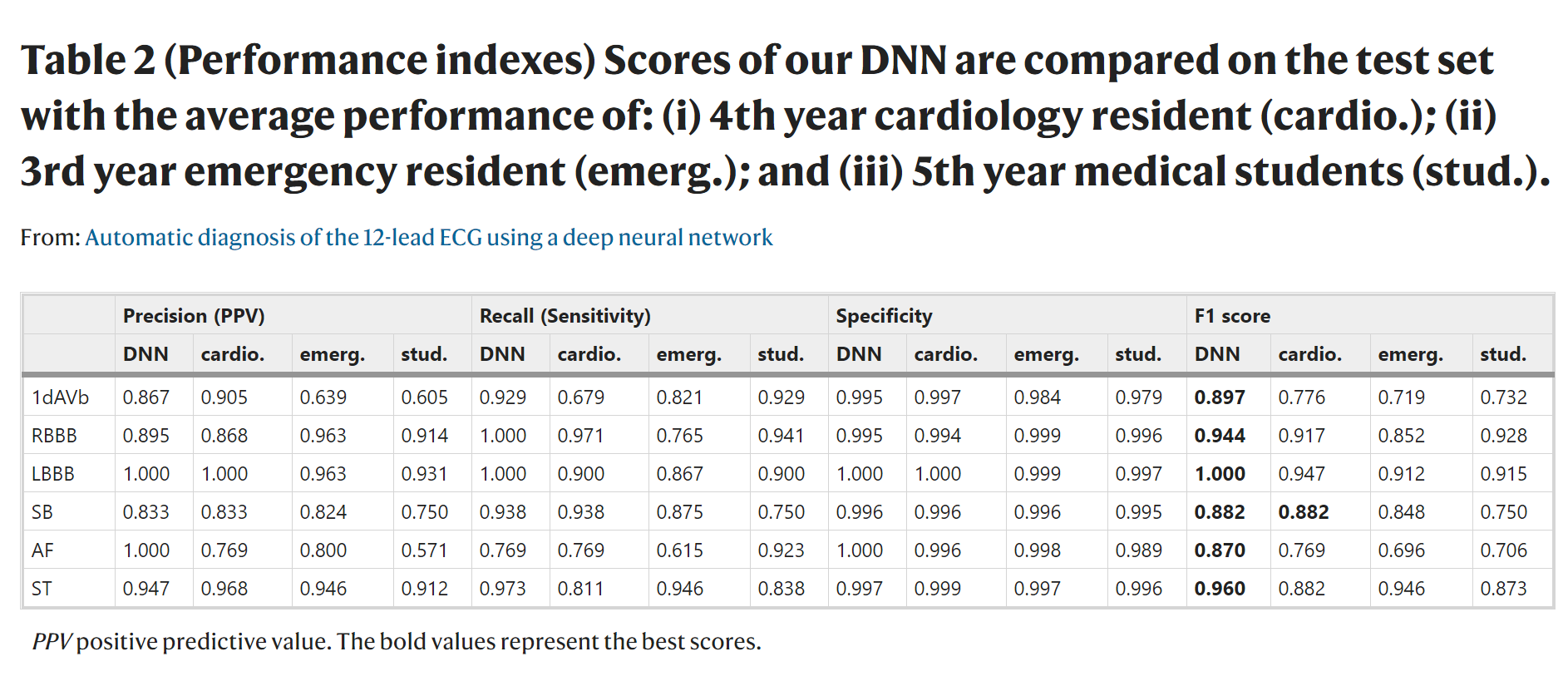 The
DNN outperform cardiology resident
in recognizing 6 types of abnormalities in 12-lead ECG recordings, with F1 scores above 80% and specificity over 99%.
Artificial Intelligence-Enabled ECG Algorithm to Identify Patients With Left Ventricular Systolic Dysfunction.
In this trial, an AI-enabled ECG algorithm applied retrospectively to a sample of 1,606 patients evaluated in an acute care setting for dyspnea. It
effectively identifies LVSD and outperforms NT-proBNP
.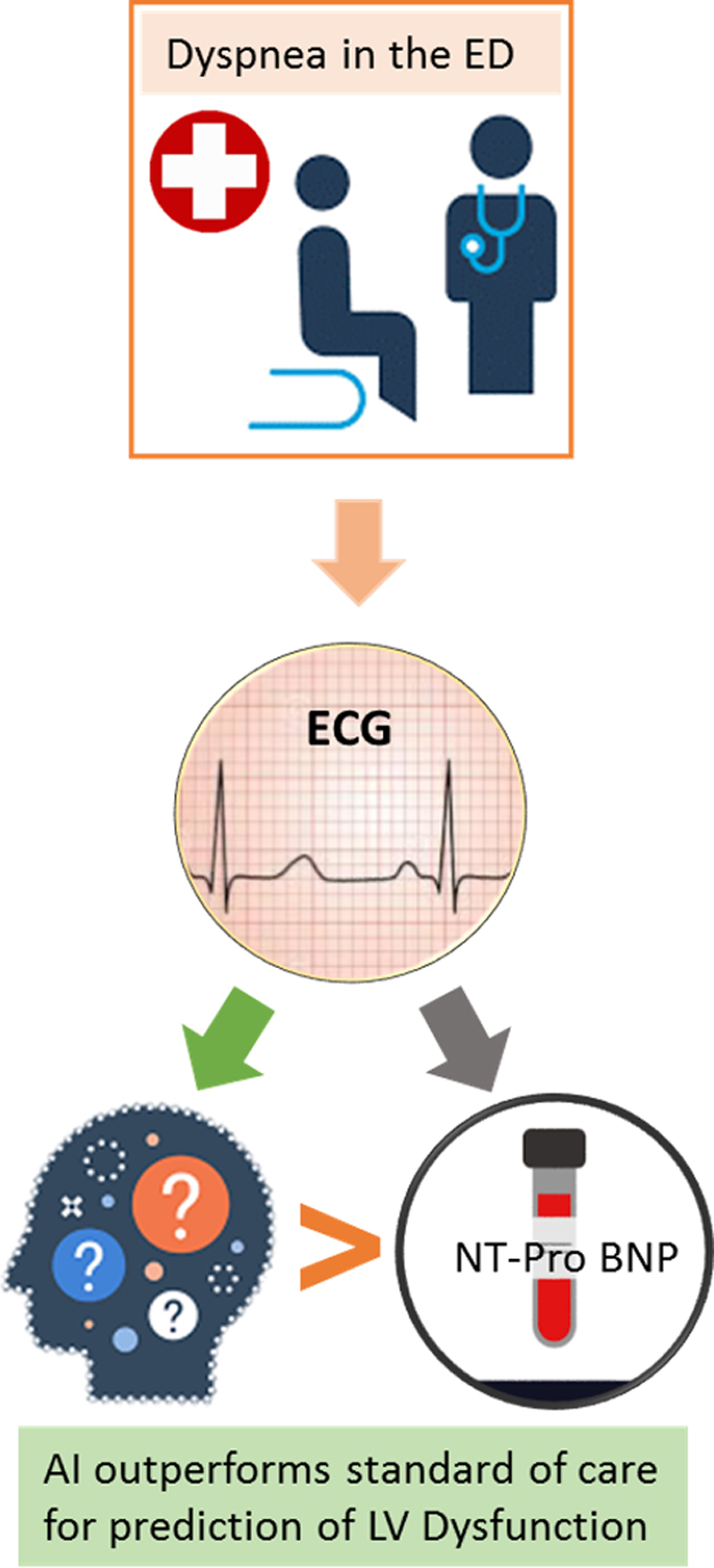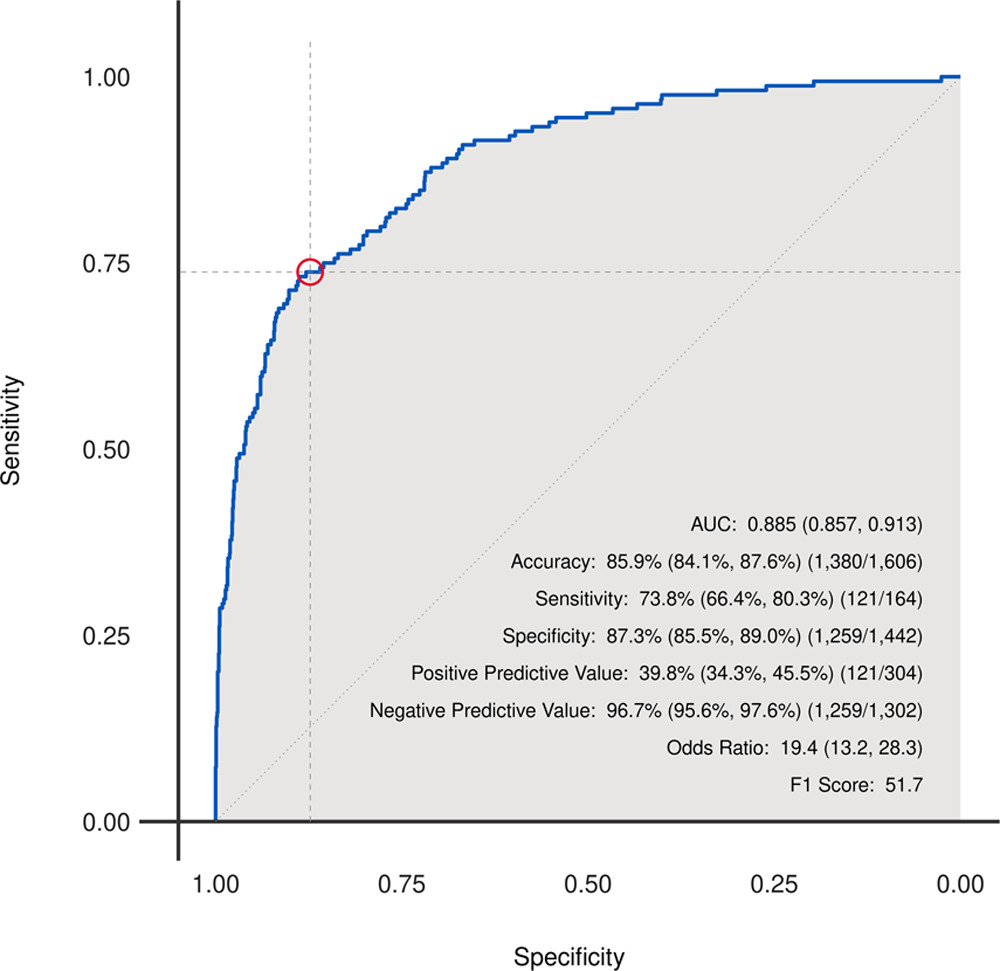 The artificial intelligence-enabled ECG algorithm identified LVSD with an AUC of 0.89 (95% CI, 0.86–0.91) and accuracy of 85.9%. NT-proBNP alone at a cutoff value >800 identified new LVSD (EF≤35%) with an AUC of 0.80 (95% CI, 0.76–0.84).